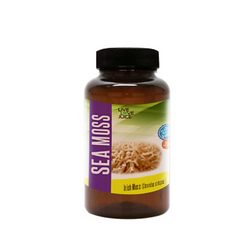 LiveLoveJuice
SEA MOSS CAPSULES
Contains 30 vegetable capsules, approx. 500 mg
Take 1 - 2 capsule daily at anytime
Sea moss composed of 92 of the 102 minerals of which the body is made of.
*Caution: Always do research and consult a physician before beginning any supplement.
These statements have not been evaluated by the Food and Drug Administration. This product is not intended to diagnose, cure, treat or prevent any disease.
Great Love
I love the Sea Moss Capsules
Great
Love their products shipping is fast i will for ever be a customer
Easy and Healthy
I love the capsules because it works better with my day to day activity. I also get my products timely every time!