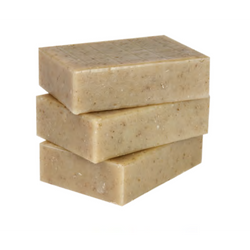 LiveLoveJuice
OATMEAL SEA MOSS SOAP
100% Natural and made with love
(Unisex)
1 bar
Shelf Life: 6-12 Months
Directions: This soap can be used on both your face and body.
Ingredients:
Oatmeal, sea moss and natural fragrance oil
Relieves Skin Irritation And Itching.
Exfoliates The Skin Naturally.

Reduces Oil From The Skin.

Acne Treatment.

Great In Treating Dark Circles.

Moisturizes Your Skin.

Removes Wrinkles.
Love it.
I love this soap. It has no harsh smell to it and is helping clear up my facial blemishes.